Albury Web Design & Development
Red Dust Snowtm provides a complete website design and development service that will enable your brand to be easily found on the internet and across social media.
Red Dust Snowtm specialises in affordable web solutions including SEO (Search Engine Optimisation) and e-commerce solutions, to clients across eastern Australia including Albury, Wodonga, the Riverina and Outback NSW.
Creating a successful online presence involves a lot more than just a good looking website. The development of a website is more important in terms of UX (User Experience) and SEO (Search Engine Optimisation).
Without this in mind, you will only have a flashy website that no one can find nor use.
Our development principles are based on the back-end technologies that are crucial for your online success; for both your brand and product/service.
Red Dust Snowtm is a recognised specialist in Joomla CMS development and over the last decade seen Joomla as a better solution for unique and growing websites.
We source the best customisable Joomla templates (for you to choose) from the likes of:
Most importantly, we are a Responsive Web Developer specialist.
---
Responsive Web Development & Design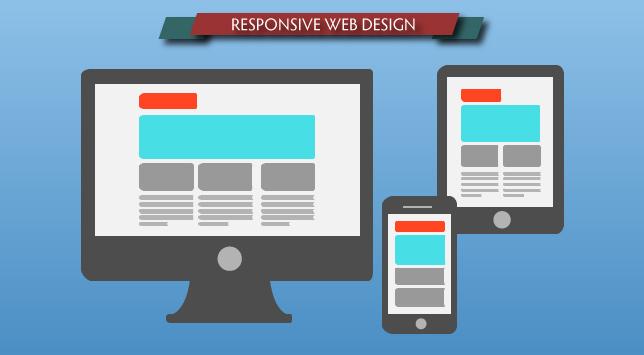 In January 2019, there was a turning point in that for the first time with more people using smart devices (phones & tablets) than desktop computers (including laptops) to access the internet. (Source: Stats Counter). As of October 2019, that figure stands at 48.94% for desktops.
A website needs to be 'responsive' to the device it is viewed on. Remember the old days when looking at a website on your phone, and you have to zoom in just to read it?
It was annoying and not user-friendly. Google thought so too, and in 2014, tweaked its algorithm to put more emphasis on ''mobile-friendly'' websites, and as such, the Responsive Web Design era began.
In short, a responsive website changes the layout to offer an experience based on the device being used, especially ideal for mobile viewing.
A mobile responsive website includes design elements such as:
Readable text without requiring zoom
Adequate space for tap targets
Website narrower than the device
Adaptive menu system
Optimized visuals
Mobile SEO
The next stage in this development is AMP (Accelerated Mobile Pages) and PRW (Progressive Web Apps) - more on that soon!
With extensive web design & development experience gained across a wide variety of website types, Red Dust Snow provides affordable web design and development services to clients across eastern Australia covering small businesses, online e-commerce shops, and large regional tourism organisations.
Joomla also has the edge over Wordpress in terms of components (things that add functionality to the website like e-commerce, bookings, galleries, mapping, etc.)
The Joomla Extention Directory lists all available add-ons that can enhance your website.
These applications should complement each other and be implemented with design and functionality in mind; it is always about continuity.