We are adding Corner Country content!

We are expanding our regions to include the Corner Country, awesome news, and while we work in the site this weekend there may be some minor gremlins.
Sorry for any inconvenience.
Details

Copyright © Simon Bayliss 2008-20

Simon Bayliss

Last Updated: 14 February 2020

14 February 2020

Visitors: 483

483
Drive Melbourne to Cameron Corner:
The Corner Country, just the name conjures up images of the iconic nature of outback Australia and Cameron Corner, the point at which three States meet is the pinnacle of outback adventures.
Driving to the Corner is a challenge (sometimes of the mind, sometimes of the ability, sometimes of the vehicle, and often a challenge of all things combined), but only if you do it right.
Sure there is the more relaxed/direct route which will soon be bitumen all the way to Tibooburra. Direct routes are efficient and effective but often lack the spirit of adventure.
This route from Melbourne to Tibooburra, and onto Cameron Corner, is an adventure taking in two other touring routes I have published recently.
** While this is an 'off-bitumen' rather than a serious 'off-road' trip. It is certainly doable in an AWD SUV (with care and with driver ability) with the proviso that conditions along these touring routes can change. Alternative roads should be used in times of rain and flooding.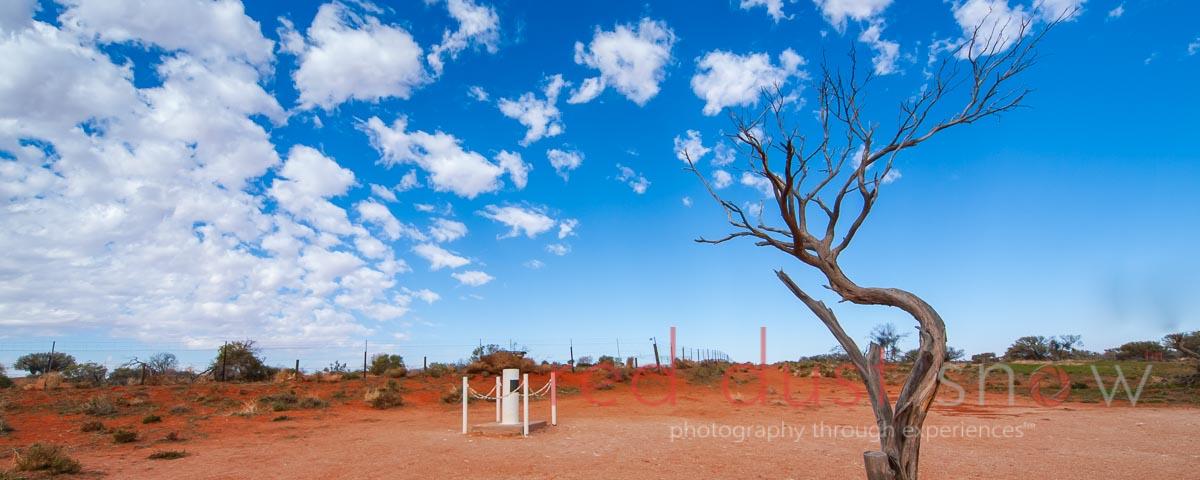 The Corner Country, Outback Australia
The Corner Country, encompassing the outbacks of New South Wales, Queensland, and South Australia, is one of the most popular travel regions of Australia. Travelling to the Corner Country provides the visitor with an understanding of the deep historical and cultural connections to the region; with experiences of Indigenous heritage and culture, pastoral history, ethereal landscapes, iconic outback towns and legendary characters. It is just one of those places.
"Wherever I go in the bush I always find my way back and always come out at the place where I want to go" Alfred Howitt, 13 September 1859
Cameron Corner
Cameron Corner (sometimes referred to as Cameron's Corner) is the surveyed north-west corner of New South Wales and the point at which the states of New South Wales, Queensland and South Australia meet. The corner also forms the north-west boundary of Sturt National Park – one of New South Wales's largest National Parks at 340,000 ha.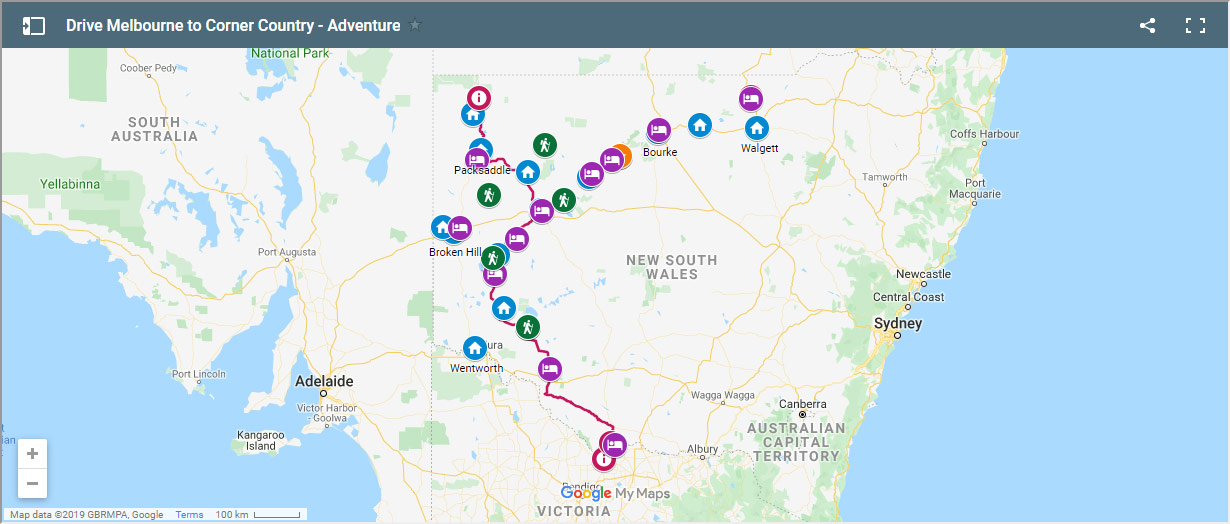 This touring adventure touring route from Melbourne to Cameron Corner incorporates two other great touring routes:
The run from the Darling River to Tibooburra is through the wonderful back-country of northwest New Sout Wales. ** If you want a more direct route, with a few adventure options, please see the More Direct Route Options
Trip Highlights:
Cadell Fault and the Edward River
Mungo National Park
The Darling River
White Cliffs
Mutawintji NP
The real adventure of this touring route starts at Echuca/Moama, which is an easy highway drive from Melbourne via the Hume Highway and Northern Highway. At about 225 km, it will take less than 3 hours to get to Moama (depending on traffic and departure point in Melbourne).
Destination Partner - Murray River Council
Welcome to Murray River Council, covering Moama, Mathoura, Barham, and Moulamein.
The vibrant tourism region of the central Murray River region stretching from Echuca/Moama and including iconic access to the Murray, Edward, and Wakool Rivers.
Discover Murray River Council Tourism
The Final Push - Cameron Corner
There are a few different ways to get to Cameron Corner from either Milparinka or Tibooburra; and also from Broken Hill (for those that took a more direct route to Broken Hill.
Towns & Localities
---
Milparinka Partners
Destination Partner - Milparinka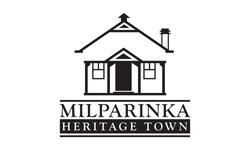 How outback do you want to go? You drive 296 km north of Broken Hill, 39 km south of Tibooburra and 1,465 km from Sydney to a small turnoff from the Silver City Highway. All around the red dusty soils of Outback New South Wales stretch to the horizon.
When gold was discovered in 1880 this became a thriving town but today it is a shadow of its former self. A reminder that only the hardest of human beings can live in such difficult conditions.
Discover Milparinka Heritage Town
Accommodation - Albert Hotel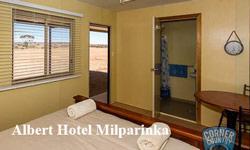 Built in 1882, the Albert Hotel was the first to be licensed in Milparinka and just one of four hotels in the historic township at the height of the gold rush. Despite renovations, through the years parts of the hotel remain as travellers would have found them more than a century ago.
Located just one kilometre off the Silver City Highway, The Albert is the only hotel remaining between Broken Hill and Tibooburra. Accommodation is available in some of the original rooms, or motel-type cabins, share a bathroom.
Discover Albert Hotel, Milparinka
Accommodation - Pincally Station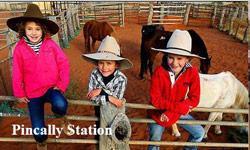 Pincally Station is the home to Matt and Zanna Gale and their three daughters Bella, Lucy and Millie. Pincally Station was originally settled in the early 1900s by the Moyle family, and consists of 65, 893 hectares of grazing land under Western Lands Lease.
It has been owned by the Gale family since 1990. The rugged Mount Arrowsmith Hills, named by Sturt during his expedition through the region, form a backdrop to the property and homestead.
Discover Pincally Station, Milparinka