Website Hosting Albury
Google Cloud Hosting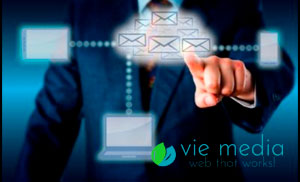 Website Hosting Albury, Wodonga offers more than just a website development agency servicing Albury, Wodonga, the greater Border Region, and Far West NSW.
Website Design Albury, Wodonga, provides superior hosting and unparalleled management services of your online presence, including your website, eCommerce, Google Merchandise Center, Social Media, etc.
Our hosting is on Google Cloud (Latest Tech), fast, secure, stable, and SEO friendly! With hosting, you get what you pay for. Over the last decade, I have learned that paying for a premium service provides superior results and peace of mind!
What is Cloud Hosting?
Traditionally, websites are hosted (stored) in local data centres and then serve that data to users (computers and, more recently, smart devices). All the data is served to the user from one source. More often than not, it will be on a shared server (because that are cheap), which can slow down your website and compromise your security.
Saving money on hosting is never a good idea. Additionally, the inherent limitations of single data centres can hurt your SEO (Search Engine Optimisation) and Google Rank.
The Cloud is a digital framework that stores data across multiple computers; these can be local, interstate, or international. These numerous servers (computers) act as one large storage, processor and space with your website data in clusters across various servers.
This digital framework (the Cloud) means that no information or capacity is lost if one server goes down. Additionally, all your data, applications, email or software are accessible anywhere on the go.
Advantages of Cloud Hosting:
Increased Server Uptime
Faster Website Speed and Performance
Cost- Efficiency
Increased Security
Independence of Location
Latest Technology
Environmentally Friendly
Website Management
A Managed Website frees your time to focus on your business, while Red Dust Snow focuses on ensuring your online resources operates at their most significant potential and provide the maximum Return on Investment (ROI)
Managed Website Benefits:
Security
Up-to-Date (Secure) content, framework, and components
Website and database backups
Database optimisation
Optimal Website Responsiveness (Mobile Friendly)
Google Analytics & Search Console implementation
Ensure Web Performance Best Practices (Speed, Performance, SEO)
---
---
Like to know more about Vie Media cloud hosting and website management?
Please feel free to contact Simon to discuss a cost-effective solution for your website hosting and management.
With over a decade's experience in digital development, Simon develops online assets that perform!