Red Dust Snow
Photography that Works!
Commercial Photographer
Albury-Wodonga & Outback NSW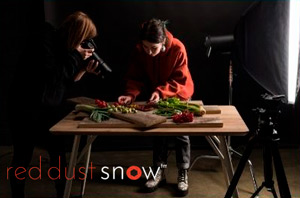 Photography is an art and like any other creative profession, just having the tools is only a tiny part of what it takes to be a professional.
My journey started capturing Wall Art photography of Australia, then progressing to editorial and lifestyle. Each step along the journey, taking what I learned in one genre and applying it to other genres, including other locations like Sweden and Scandinavia.
It is great to see so many people getting into photography, but owning a camera does not make someone a photographer. In the same way, buying paintbrushes does not make me a painter.
The technical side of photography can be taught/learned, enabling one to understand the camera's mechanisms, composition elements, and the science of lighting.
That is about half of what it takes to be a professional photographer. The rest is creativity, experience, and innate aptitude for the image.
My photographic style is from the soul, with almost twenty years of experience across most photographic genres, patient learning, and appreciating mentors' guidance. It enables me to capture the subject's essence, whether property, portraits, products, or landscape wall art.
My professional photographic services give customers the confidence to benefit from the years of experience, learning, and innate talent that you only get from a professional.
---