Red Dust on Snowtm - Simon Bayliss
Professional Photographer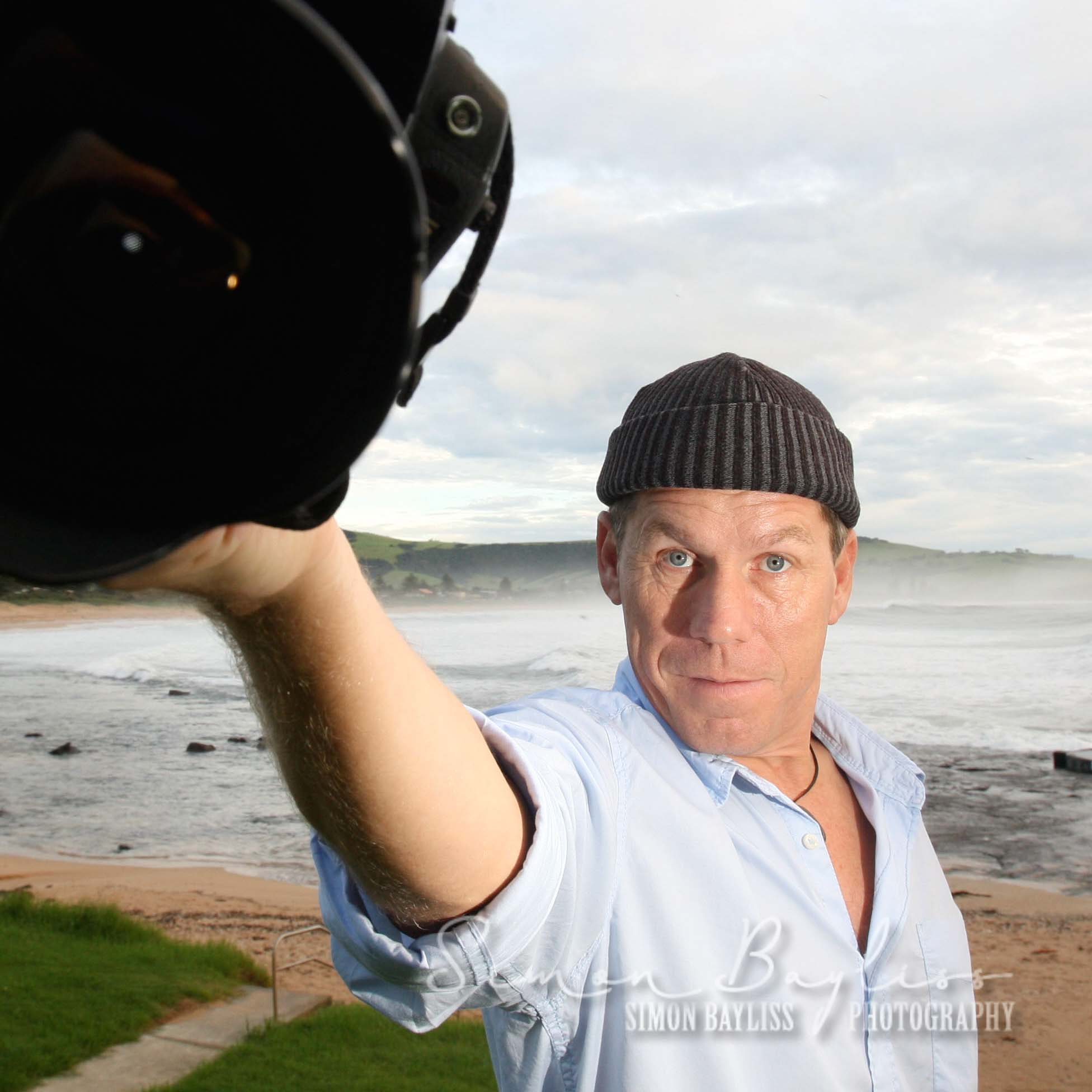 My photographic journey started about twenty years ago when I fueled my wanderlust with a motorcycle and photographic journey across Europe, fulfilling a childhood dream to ride across Europe and recapture my passion for photography.
I bought a Triumph motorcycle in Athens, Greece, and a state-of-art digital camera (a whole 2.5mp) and began my journey that lasted 18 months and covered nine countries.
While the camera and motorcycle are long gone (sadly for the latter), it was the catalyst for a creative pursuit that is as strong as the day I departed Athens with my life in the panniers of that remarkable Triumph Adventurer.
Since then, I have pursued most genres of photography. An early mentor taught me that while fashion, wedding, product, lifestyle, travel, portrait, and news photography are all very different, what you learn in each will make you a better photographer. For the last twenty years, I have followed that advice.
Not only that, I have documented my passion for rivers and the outback of New South Wales (AU) through touring projects like the Darling River Run and the Corner Country Touring, the point where the states of New South Wales, Queensland, and South Australia meet.
I have recently created Sturts Touring Route, the Watershed Looptm.. a place close to my heart, the Barmah-Millewa Forest and the Timber Cutters Runtm.
The photographic journey has also taken me across Scandinavia. Sweden is the birthplace of my partner, Elenor, and a place I have grown to love after living there for eighteen months.
A few years ago, while travelling the outback, I was thinking of a name that sums up everything I have done across the diversity of eastern Australia and northern Scandinavia, and Red Dust Snowtm seemed like a perfect fit.
With over 20 year's professional photography experience, my photographer services have gained a reputation for meeting the brief and the budget at a standard that you only get from a professional photographer. My images come from the soul, full of the passion I have always held for the captured image.
Over the years, I have been the preferred service provider for many State, Regional, and Local Tourism Organizations and leading local brands, producing aspirational and inspirational imagery for use across all forms of media, including print, digital, and video formats.
Ron Finemore Transport
Murray River Smokehouse
Woomargama Station
Northern Victora Livestock Exchange
Deni Ute Muster
Henty Field Days
Albury Gold Cup
Wodonga Gold Cup
Outback NSW Tourism
Destination NSW
South Coast Tourism
Broken Hill Tourism
Lightning Ridge Tourism
The Darling River Run project
Tourism Victoria
In addition to my close relationship and understanding of all things travel & touring, I have also worked with most of the significant travel and lifestyle magazine publishers and the major Australian newspaper publishers producing editorial and advertising photography.
With this wealth of photographic, media, and marketing experience, Red Dust Snow offers a unique photographic service across all genres of product, lifestyle and editorial photography.
My unique imagery has appeared in many well-regarded newspapers and magazines, including:
The Canberra Times (ACM)
Newcastle Herald (ACM)
Ballarat Courier (ACM)
Illawarra Mercury (ACM)
The Land (ACM)
Queensland Country Life (ACM)
Stock and Land (ACM)
Australian Financial Review
Telegraph & Herald Sun Travel (NewLtd)
SMH & The Age Travel (Fairfax)
The Border Mail (Fairfax Media)
The Canberra Times (ACM)
Newcastle Herald (ACM)
Ballarat Courier (ACM)
Illawarra Mercury (ACM)
The Land (ACM)
Queensland Country Life (ACM
Stock and Land (ACM)
Caravan & Motorhome Magazine (Express Media)
Open Road (NRMA)
Australian Caravan & RV (NRMA)
4WD Action (Express Media)
Camper Trailer Touring (Express)
Unsealed 4x4 (PC Media)
Pat Callinan's 4x4 Adventures (PC Media)
Australian Traveller (AT Media)
Outback Magazine (RM Williams)
Time to Roam
What's Up Down Under
I hope you enjoy these journeys and experiences!
"Don't look at what is, ask 'why', look at what isn't, and ask 'why not'."
Simon Bayliss