Darling River Map
Map of the Darling River, Outback NSW, Australia
A map of the Darling River can help understand its part in the larger Murray-Darling Basin, from the Geography of southeast Australia to the tributaries that flow into the Darling River.
It also provides a means to plan trips along the Darling River (The Darling River Run) as well as touring routes that traverse Outback NSW in all directions.
The map below (plotted on Google Maps) is an indicative path that the course of the river flows from upstream of Brewarrina across Outback NSW through Menindee Lakes and to where it joins the Murray River at Wentworth.
---
---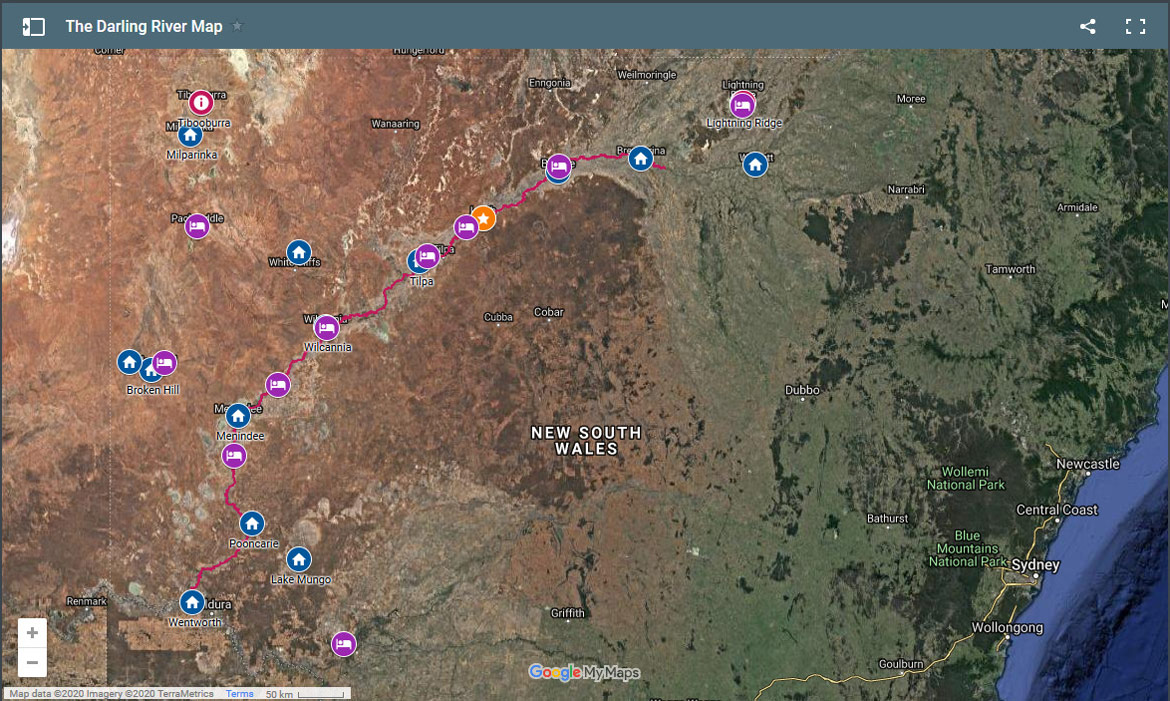 ---
---
* For a guide map for touring the Darling River (The Darling River Run), the following image and link can be used to download my two-week itinerary.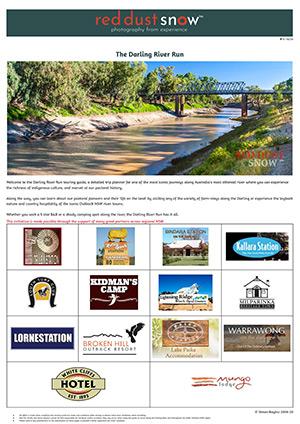 To download your copy of the Darling River Run Map and Guide Brochure, please use the following link:
Touring Guide is regularly updated...Sign up at the top of this page to keep your map up to date!
---
---