Details

Copyright ©

Simon Bayliss

2008-21
Visitors: 687
Watershed Loop Brochure & Map Download
Welcome to the Watershed Loop tm, a unique Outback touring route across three major waterway catchments of Eastern Australia.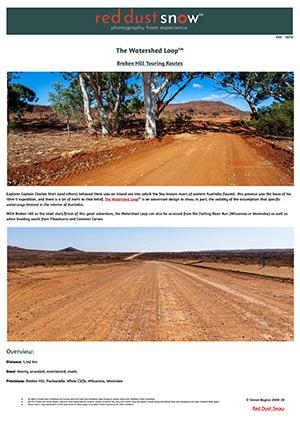 To download your copy of the Watershed Loop Brochure, please use the following link:
Touring Guide is regularly updated...sign up to keep up to date to keep your map up to date!
*** Safe Outback Travel ***
Before heading out to the outback, for the safety of you and fellow travellers (and as a courtesy to those living in the outback), please to the Safe Outback Travel for tips and hints to get the most out of your next adventure.