Drive Sydney to Broken Hill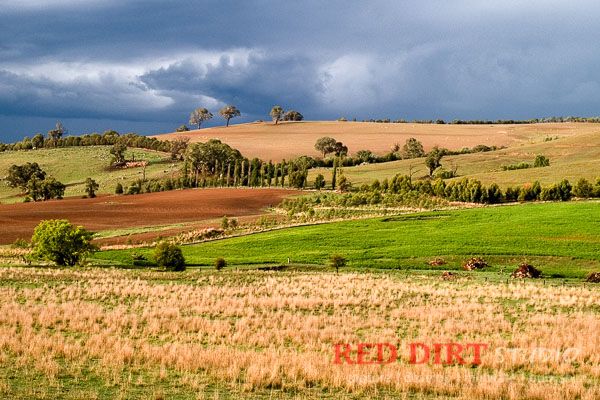 Driving from Sydney to Broken Hill can be a one-day highway drive or a 2-3 day adventure tour taking in some iconic places along the way.
Add to that, this adventure route includes the Bourke, Louth, Tilpa, and Menindee section of the iconic Darling River Run.
Sure the direct route is quicker than the adventure route, but if you want something different and have a few days to do it, then this 'Road Less Travelled' is the way to go!
Broken Hill is a 'must-see' destination, so much so that in 2015 it Broken Hill became the first Australian city to be included on the National Heritage List. That's impressive!
The drive from Sydney to Bourke, traditionally, is a pleasant run out along the Western Motorway, over the Blue Mountains, along the Castlereagh Highway then up the Mitchell Highway... pleasant, long, and without much fun.
But for a real adventure, there is an excellent alternative route that will connect you with the land and taking in some fantastic sights along the way. There is so much to see and experience on the way the quickest mode of transport or the most direct driving route would almost seem like cheating.
"It is good to have an end to journey towards, but it is the journey that matters in the end." Ursula K. Le Guin
The Adventure Route
Distance: 1,704 km
* Note, the first leg of this Sydney to Broken Hill drive can be done either via the magnificent Wollondilly Valley or a more direct route to Bathurst. The option to go via Wollondilly Valley is not suitable for caravans due to the narrowness of the road down to Wollondilly River. Camper trailers are ok.
---
Sydney - Bourke
The route out includes Wollondillydilly Valley, Wombeyone Caves, Bathurst, then a wonderful route along the Macquarie river past the Macquarie Marshes then on to Bourke and down the Darling to Menindee for the short drive to the Silver City.
Sydney - Bathurst
Sydney to Bathurst - via Wollondilly River
Distance: 340 km
Hume Motorway > Old Hume Highway, Wombeyan Caves Road >> Mittagong
Wombeyan Caves Road >> Wollondilly
Wombeyan Caves Road >> Wombeyan Caves
Wombeyan Caves Road > Abercrombie Road >> Oberon
O'Connell Road >> Bathurst
Bathurst to Bourke
Bathurst to Brewarrina (and Bourke) - via Macquarie River
Distance: 717 km
Freemantle Road >> Gowan Road >> Lower Lewis Ponds Road >> Ophir Road > Lookout Road >> Million Creek
Burrendong Way >> Euchareena
Burrendong Way > Mitchell Highway >> Wellington
Arthurville Road >> Geurie
Mitchell Highway >> Narromine
Warren Road > Ellengarah Road >> Warren
Carinda Road > Billybingbone Road >> Carinda
Bogewong Road > Ginghet Road > Kamilaroi Highway >> Brewarrina & Bourke
---
Bourke NSW
---
Bourke, NSW, the legendary Darling River town in Outback Australia where it is easy to agree with famous Australian poet Henry Lawson when he wrote, "if you know Bourke, you know Australia" (1882); the iconic Darling River town such part of the fabric of outback Australia and is an RV'ers mecca for a true outback experience.
More than just an outback river town, Bourke is a region that, figurative, is a demarcation between the outback and the east; anything further inland is known as the 'Back o Bourke' which is a colloquial term deeply etched in Australian vernacular meaning to be a long way away from anything.
On the contrary, and this is probably what Henry Lawson meant, the further inland you go, the closer you get to the true essence of Australia.
Accommodation Partner - Kidman's Camp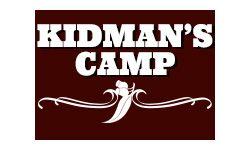 Located about 8Km north of Bourke along the Mitchell Highway and situated on the banks of the mighty Darling River, Kidman's Camp is not just a stopover on your journey – it is a destination in its own right!
Ranging from practical units with shared amenities, through to our popular unique and stylish fully self-contained luxury chalets, there are 20 cabins on site. Located around the park in a variety of configurations, there is an option to suit every family and individual.
Discover Kidman's Camp
Bourke to Menindee
Along the Darling River
The Darling River Run can be driven along the western or eastern sides of the river, but the following abridged version of the Darling River Run will highlight the preferred route that most travellers take.
** For more detail on this route, please refer to the Darling River Run in the Darling River Touring Route Section.
Menindee to Broken Hill
The run from Menindee to Broken Hill is an easy 115km of the sealed road with some great vistas along the way… especially once you cross Stevens Creek and start to get a view of the 'Line O Load' of Broken Hill
Accommodation Partner - Outback Resort, Broken Hill
Unexpected luxury in a breathtaking rugged outback setting – opening August 2018. Offering a unique combination of nature and luxury, Broken Hill Outback Resort is designed for anyone seeking quality accommodation in the heart of the Australian Outback.
With a mix of powered and unpowered caravan and camping sites on level, grassy areas complete with high spec amenities block, camp kitchen, kids playground, 24 King Spa Cabins, Bar/ Restaurant our resort provides all guests with luxury, comfort and convenience.
Discover Broken Hill Outback Resort