eCommerce Albury, Wodonga
Online Shops Albury-Wodonga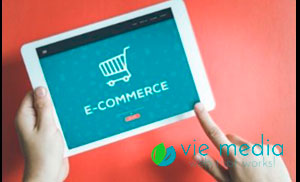 Website Design Albury Wodonga has extensive e-commerce implementation experience covering all forms of online shops for various clients. Our CMS (Content Management Systems) Design/Development service, professional photography service, modern cloud hosting, and SEO services, will provide the best opportunity for your online store.
We are well-positioned to advise the best online shopping solution and product marketing to suit your business needs and within the budget you require.
Today, online shops are not just 'set and forget'. To get a good return on investment, one needs to be active on the support facilities available include Google Products via the Google Merchandise Center. Facebook has also entered this realm, but the two are VERY different. More on that below.
Many people believe that online web-shops are expensive, and they can be. Still, if planned correctly and constructed smartly, they don't need to cost the earth. One thing they all have in common is data, and lots of it to create your inventory. If you have a few products, it is less of a problem. Extensive product inventories need to be transferable (across platforms) if the need arises.
eCommerce Overview.
E-Commerce can be either self-hosted or hosted, with both offering free and paid options.
Self-Hosted includes:
WooCommerce (WordPress Component)
Hikashop (Joomla Component)
Magento
PrestaShop
Hosted E-Commerce Includes:
Shopify
BigCommerce
Shift4Shop
Squarespace
Vie Media can provide a tailor-made and affordable e-commerce website solution.
Why do online shops cost so much?
There are many elements to creating an online shop. The biggest expense is the time required to generate each product in a web-friendly and SEO relevant way.
Our solution enables a very effective and efficient way to generate the data required for the shop, utilising anything from a word document, spreadsheet or similar. From that, we can batch create a catalogue ready for integration with the shop. This process also enables easy inventory management, and information can be easily imported and exported from the shop.
The ability to construct your inventory data independent from the eCommerce platform enables an easy transition to a different platform should you wish. Some platforms restrict the ability to export your data, and you are stuck. If you want to move, you will need to recreate everything again.
Additionally, this data format makes using Google Products and Facebook's offering as well.
---
---
Like to know more about eCommerce & Online Shops?
Please feel free to contact Simon to discuss a cost-effective solution for your eCommerce development.
With over a decade's experience in digital development, Simon develops online assets that perform!
---
Test Your Website! (Online)
Your First Step to a Better Website!
Do you already have a website that you feel could deliver more potential clients? The first step to more website traffic is to get an insight into how it performs. Try some of these links to gauge your website's performance.
I welcome you to test them against this website or my more extensive photography and touring website, Australian Photo Tours.
Additionally, test your website against your competitors; they may have an edge on you!