Darling River Guided Tour
Photographic Tours Australia
I first ventured along the Darling River (Run) back in '02, well before it became today's well-developed and promoted route. The adventure left an indelible mark on me. To this day, seeing the Darling River touches my soul and nurtures my spirit.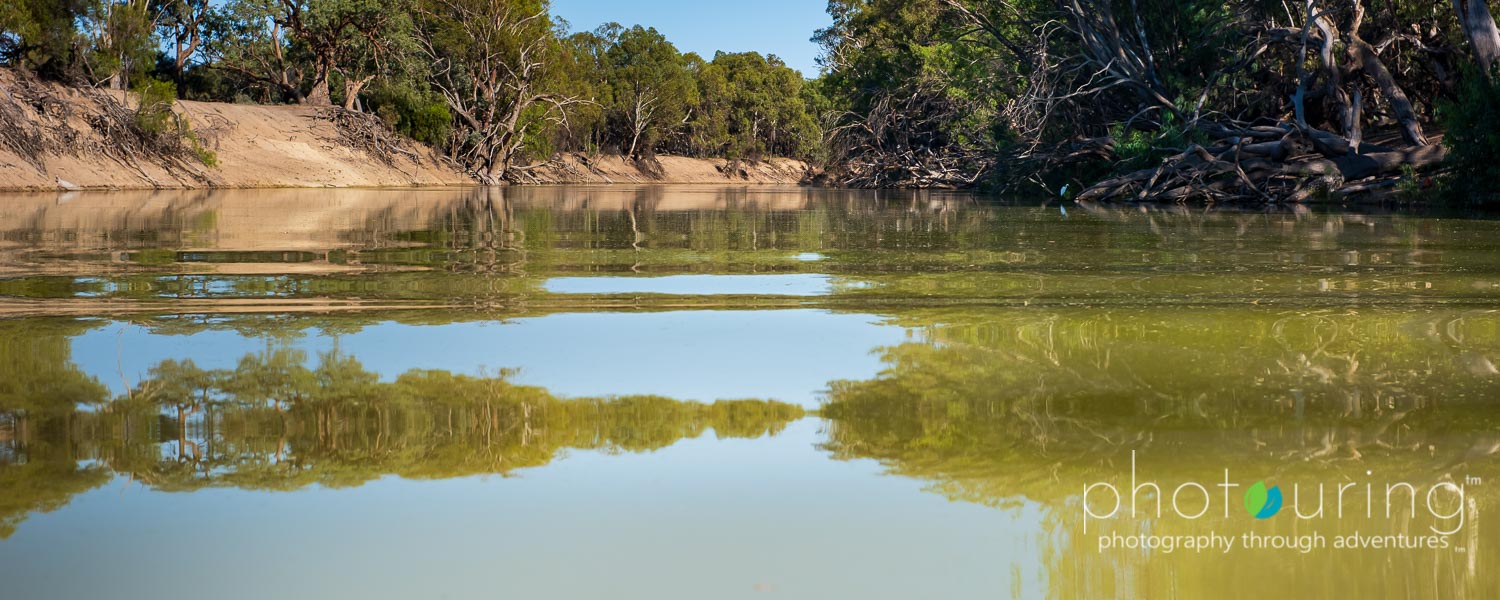 As a result of its ethereal influence, I managed to work with several regional tourism iterations providing my local knowledge, photographic experience, and web development prowess. More recently, I have continued promoting the adventure independently to benefit those visiting the area and those in-region stakeholders who benefit from those visitors.
Darling River Run
Tour Introduction
An adventure through Outback NSW, the Darling River Run is one of the best iconic touring routes along the Darling River, Australia's most iconic waterway.
The tour along our longest waterway is not only about travelling the course of our iconic river but also throughout Outback NSW via the many side trips and travel routes.
The Darling River Run is regarded by many as one of Australia's best outback touring routes and is easily done in (almost) any vehicle and is easily accessible from any east-coast capital city.
You will experience the richness of indigenous culture, learn about our pastoral pioneers and experience the laid-back nature and country hospitality of the outback towns along the river.
Tour Overview
Localities:

Lightning Ridge, Bourke, Louth, Tilpa, Wilcannia, White Cliffs, Menindee, Broken Hill, Pooncarie, Lake Mungo, Wentworth, Balranald

When:
Duration:
Tour Size:

Two-Five Guests. (Solo travellers welcome - surcharge applies)

Fitness Level:

A reasonable level of fitness is required. Some hiking and uneven surfaces.

Best Season:

Early autumn through to late spring.

Airport Pickup:

Yes for SYD, MEL, BNE. (POA). Yes for DBO (Dubbo) (FOC)

Airport Dropoff:

Yes for ADL, MEL. (POA). Yes for MQL (Mildura) (FOC)

Custom Direction:

Upstream or Downstream. Please Contact me to Discuss.
Cost Per Person*
2 Guests: $6,500 (each)
3 Guests: $5,333 (each)
4 Guests: $4,750 (each)
5 Guests: $4,400 (each)
Prices are in AUD and include local (GST) taxes. Tours are designed for 16yo+ (Please contact me to discuss the inclusion of younger children).
More Information & Bookings
For more information or to book your adventure, please Contact me
---
---
By its very nature, photographic touring requires physical exertion when photographing and exploring locations like Mt Poole in the west. To make the most of what the tours offer, you should be physically fit, with some agility. A lot of the experience is walking/hiking and often on rocky/sandy/muddy/uneven surfaces. Also, temperatures can be, so your fitness will have a bearing on your enjoyment while on tour.
You must make sure that you meet the activity and fitness levels required for the trip you intend to book. Undertake adequate preparation and training, and check with your doctor to ensure that you are medically fit for your proposed activity.
For your peace of mind, please ensure you have appropriate travel insurance. You should check that your policy covers the types of activities you plan to undertake. Ensure that your policy also covers the terms of our cancellation policy (see below).
Our tour departure dates are flexible until booked. Our tours are primarily private, tailor-made for you and your partner, family or travelling group. Should you wish, you can allow other people to join your tour to help with the cost.
Our preferred contact method is by email or telephone.
Photouring tours are small, independent and personalised, and as such, we do not provide instant online bookings. Email or call is best as it is an excellent way to understand better what is needed and what questions you may have.
Payment
Payment is via Paypal, which provides the best peace of mind for you, or electronic bank transfer if you prefer.
A 50% deposit is required to secure your booking.
The final payment is due four weeks before departure.
Cancellations
By You
All cancellations will incur a fee of 10% of the total fare if made before four weeks of the scheduled departure.
Less than four weeks from departure day will incur a cancellation fee of 50% of the total cost.
Less than two weeks from departure day will incur a cancellation fee of 75% of the total cost.
Less than one week from departure day will incur a cancellation fee of 100% of the total cost.
BY Photouring
As the tour operator, we have the right to cancel or modify the tour if the trip is jeopardised, made difficult, or impaired due to a natural calamity, including pandemics or epidemics. Please ensure that your insurance covers cancellations due to natural disasters, pandemics or epidemics.
Wet weather or heat may warrant route changes due to road closure, localised flooding, health & safety, Etc.
If a destination venue is closed, we will modify the tour to incorporate an additional activity.
Photouring accepts no responsibility or liability for any injury, loss, damage, change of itinerary or inconvenience caused either directly or indirectly as a result of force majeure or other events which are outside of our control, including but not limited to: pandemics, epidemics, fires, floods, acts of nature, industrial action or commercial flight disruptions.
We are not liable for any loss, damage, omission or act of negligence or otherwise committed by third party operators or their assignees or agents. Please check with your travel insurance provider.
Due to limited vehicle space and the fact it is a photographic tour, please limit your luggage to:
One medium-sized suitcase weighing less than 20 kg
One day pack sized hand luggage. (max 5 kg)
Camera bag and tripod.
If you need to bring more, please email/call to discuss.
The best seasons to travel are spring, winter and autumn. Summer travel is dependant on where you want to go. Travelling through the northwest of NSW is best done out of summer as the region is generally too hot.
Wifi connection is available at most places we stay and centres we visit.
Telstra coverage is pretty good across the region, with Optus slightly less and not yet accessible in areas like Tibooburra, Wanaaring, and centres along with the Darling. Grab a Telstra SIM for use while on tour for the best access.
Credit cards and EFTPOS is widely accepted, but it is handy also to have some Aussie dollars. Most larger towns will have ATMs.
Generally, the outback area covered by our tours is characterised by hot to sweltering dry summers and mild winter days with cold nights.
The following summary is for a spread of towns and cities we commonly visit as part of our tours. There is little humidity in summer, making the temperatures more comfortable.
Photouring adventures are all-inclusive; we provide all meals and accommodation.
In addition to your clothes and personal toiletries, and personal medications, you will need:
Sun Protection (hat, sunscreen, moisturiser, etc)
Sun-smart clothing in summer and warm clothing in winter
Insect repellant (and a flynet headgear if necessary)
Swimming costume.
Sturdy walking shoes as well as sandals or thongs
Personal electronics and portable charging devices
Battery rechargers (cameras, etc)
A small torch and/or headlight.
A neck pillow if you like to use them while travelling.
Your enthusiasm, to enjoy, learn, share, laugh.
NOTE: * Please do not forget your travel insurance.
For your health and our health: No smoking in vehicles or accommodation.