Mutawintji NP - White Cliffs Loop
Outback New South Wales Touring
Overview:
There are many outback towns that claim to be 'really unique' but White Cliffs is really one of the truly 'must-see' destinations.
It is very small by comparison to Lightning Ridge, another Opal mining town but here, most of the living is done underground. A wonderful 92km drive along the sealed Opal Miner's Way from Wilcannia will have you in this unique place in no time and for those that like 'the road less travelled' and want to take in Mutawintji National Park and White Cliffs without having to backtrack, this loop (Dry weather gravel only) is a fantastic drive.
Accommodation - Mt Gipps Station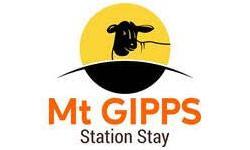 North of Broken Hill - Breathtaking county in the heart of the outback and only 40km from the heritage-listed and iconic town of Broken Hill. We offer various accommodation options including private cottages, caravan sites, shearers quarters and camping.
Visitors will enjoy a wealth of authentic country experience on this majestic outback property.
Discover Mt Gipps Station
The oldest opal field in Australia, White Cliffs, developed from a chance finding of Opal in the 1880s by a group of kangaroo shooters and was where it all started in terms of Australian Opals and its population peaked in the late 1890s at around 5,000 and started to decline after WW1 and now boasts a population of around 200.
The early days were harsh with outback heat, water shortages and lack of building materials to contend with so with outback ingenuity, the locals headed underground.
Today, the underground town works very well for locals and travellers alike and is well worth a visit.
This side-trip also takes in Mutawintji National Park with its evocative historic site (guided access only).
Mutawintji National Park is one of the most moving and culturally significant areas of New South Wales and should be put towards the top of any visitor wish list. The wonderful sandstone ridges and gorges fill the senses with wonderment and are one of those places where you can feel the cultural significance of the area and the land; and why it so significant to the indigenous culture.
Accommodation - White Cliffs Hotel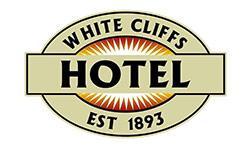 White Cliffs is one of the most unique outback towns in Australia. The Opal Mining boom in the 1880s gave birth to this isolated township in "the middle of nowhere". It is a must see!.
Relax at the White Cliffs Hotel, where you can meet and mingle with visitors & locals alike. Prop your elbow on the bar & wash the dust away with a refreshing ale. Swap yarns about the day, enjoy a hearty pub meal and watch the sunset over another glorious outback day.
Discover the White Cliffs Hotel
Accommodation - Outback Resort, Broken Hill
Unexpected luxury in a breathtaking rugged outback setting – opening August 2018. Offering a unique combination of nature and luxury, Broken Hill Outback Resort is designed for anyone seeking quality accommodation in the heart of the Australian Outback.
With a mix of powered and unpowered caravan and camping sites on level, grassy areas complete with high spec amenities block, camp kitchen, kids playground, 24 King Spa Cabins, Bar/ Restaurant our resort provides all guests with luxury, comfort and convenience.
Discover Broken Hill Outback Resort
Route Sections:
Broken Hill <> Mutawintji NP <> White Cliffs:
Route: Silver City Highway <> White Cliffs Road <> Opal Miners Way (366 km - about 5 hours) - Sealed & Unsealed
---