SEO Albury, Wodonga
Search Engine Optimisation Albury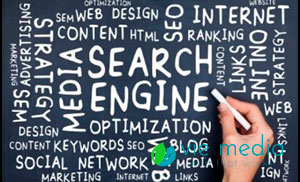 SEO Albury - Albury Website Design specializes specializes in Search Engine Optimisation (SEO) to improve the reach of your website and to rank higher in search engine results. Being on the first page is great, but it is best to be in the top three (aka, above the fold)
Our SEO Albury-Wodonga service will evaluate your page/content characteristics (How good/bad is your website development) and provide insights to improve its Search Engine Optimisation. Website hosting can have a huge bearing on SEO with old/slow/crowded data centres hindering your SEO opportunities. That is why Vie Media now offer Cloud Hosting (Google) for superior website performance!
Search Engine Optimisation is one of the most confusing elements of website performance, and there is no shortage of SEO' professionals' spruiking that they, and only they, know the magic formula to get your site to number one ASAP.
The truth is, there is no magic formula. No one can guarantee you will be number #1 for the keyword/s that is best for your business or service.
Sure, they can get a top SEO ranking for less competitive keyword phrases, but will that help visitation to your website? Probably not.
Website Design Albury, Wodonga has been providing SEO services for over ten years, and our best SEO results have been achieved through long-term strategies that follow Google's best practices. It can be as simple as that!
There are no shortcuts or quick solutions. Doing it right initially will cost you less in the long term and ensure consolidated results in the Search Engine Results Page (SERP).
The Red Dust Snow SEO Process
Consultation (FREE)

The first step in our affordable search engine ranking service is a consultation to learn more about your website, your business, and the aims & objectives of your online brand.
This is 100% free of cost and obligation.
Website Analysis (From $595)

Before any work can be done to improve your Search Engine Ranking, we must first analyze your website to determine its SEO health.
There are three broad areas that need to be looked at to improve search engine optimization:

On-Page Optimisation (how the site is built - frontend and backend)
Off-Page Optimisation (how the site interacts with the web)
Technical Optimisation (how the website and server functions in terms of web protocols)
Implementing (From $595/Month - 1 Month process and assessment)

With the SEO strategy determined, Red Dust Snow will implement and monitor changes on an ongoing basis, as determined by you, without any lock-in contracts!
We believe that engaging an SEO consultant should be based on SEO success and desired outcomes.
This also allows for scheduling/varying SEO work throughout the year as desired.
* Prices based on small-medium website & excludes GST
---
Search Engine Optimisation Facts
No one can guarantee you a top position in search results.
It does not need to cost a lot of money to improve your SEO.
Search Engine Optimization is not a complex process - but does take time.
Following Google's guidelines will improve your search ranking.
Google and other search engines are not easily fooled - shortcuts will only get you penalized.
---
Test Your Website! (Online)
Your First Step to a Better Website!
Do you already have a website that you feel could deliver more potential clients? The first step to more website traffic is to get an insight into how it performs. Try some of these links to gauge your website's performance.
I welcome you to test them against this website or my more extensive photography and touring website, Australian Photo Tours.
Additionally, test your website against your competitors; they may have an edge on you!
---
Like to know more about SEO strategies?
Please feel free to contact Simon to discuss a cost-effective SEO solution for your web development.
With over a decade's experience in digital development, Simon develops online assets that perform!