Website Design Albury, Wodonga
Web Design Albury, Wodonga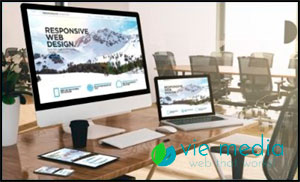 Website Design Albury, Wodonga (Red Dust Snowtm) is an Albury-based digital specialist, providing photographic, Cloud Hosting (Google), content creation/management, and SEO/SEM services across the Murray-Darling region of eastern Australia.
Over the last decade of developing Content Management Systems (more than just websites), I continually highlight five recurring issues contributing to online under-performance and digital investment dissonance.
1) Low-Quality Content:
This multi-faceted topic should always be viewed from the outside looking in, not from the inside looking out. In other words, yes, you know your business, but you need to consider that from the customers' point of view.
The customers' interaction with your website will help influence your Google Rank (Knowing users' search intent - RankBrain) - A critical consideration!
So content (text, images, infographics, video, etc.) needs to be fresh, engaging, and original.
Yes, don't copy someone else's website or content - your target will pick up on it and be less likely to engage.
2) Over Developed:
Sure, the website might have all the bells and whistles and is a testament to modern web technologies, but what's the point if it does not relate to more traffic and engagement. Does your target market find your website (slow and bloated), or do visitors find it hard to use (UX or User Experience)?
3) Mobile First:
Have you adopted a 'Mobile-First' strategy? (Not just Responsive Design). We recently entered a digital age when more searches/users are on Smart Devices than desktop, so this paradigm is a priority for design and SEO implementation.
4) Need for Speed:
Overdeveloped website, poorly optimised images, graphics, text, and video content, incorrect CMS (Content Management System) for the job, and not paying for good web hosts all contribute to a slow website.
Use Google Lighthouse or GTMetrix to check for speed (See Below).
Anything over five seconds to fully load your website and your audience will look elsewhere.
5) Social Dilemma:
And what of an SEO/SEM strategy? Does your social media engagement relate to increasing web traffic, or is it just getting likes? On social media, there needs to be a balance between brand promotion and product promotion.
Many people confuse the two.
---
Test Your Website! (Online)
Your First Step to a Better Website!
Do you already have a website that you feel could deliver more potential clients? The first step to more website traffic is to get an insight into how it performs. Try some of these links to gauge your website's performance.
I welcome you to test them against this website or my more extensive photography and touring website, Australian Photo Tours.
Additionally, test your website against your competitors; they may have an edge on you!
---
Like to know more about online technologies?
Please feel free to contact Simon to discuss a cost-effective solution for your web development.
With over a decade's experience in digital development, Simon develops online assets that perform!