Red Dust on Snow

tm

- Simon Bayliss
Photography through Experiencestm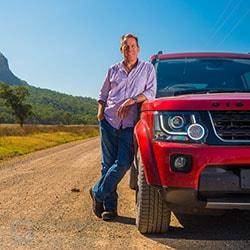 Professionally, my two great passions are photography and touring experiences - all forms, any mode and sharing those experiences. I have been fortunate over the last twenty years to have nurtured these passions across Australia and Sweden, the birthplace of my partner Elenor and the country with which my two sons Charlie and Eli claim dual citizenship.
Photography is an art and like any other creative profession, just having the tools is only a tiny part of what it takes to be a professional. My photographic journey began with Australian landscapes, progressing to Editorial and Reportage photography, taking what I learned in one genre and applying it to other genres.
With almost twenty years of experience across most photographic genres, patient learning, and appreciating mentors' guidance, my photographic style is from the soul. It enables me to capture the subject's essence, whether commercial photography or Wall Art Print photography.
My professional photographic services provide customers with the confidence to benefit from the years of experience, learning, and innate talent that you only get from a professional.
"Don't look at what is, ask 'why', look at what isn't, and ask 'why not'."
Simon Bayliss
---